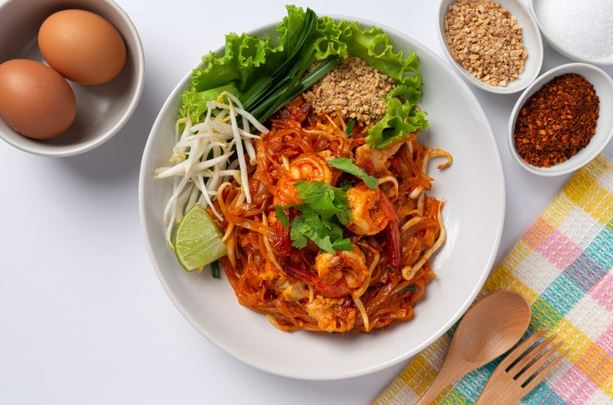 Food
Top 10 Famous Thai Food Restaurant In Singapore
Singapore has one of the most bustling Thai cuisine cultures. While Thai Cuisines share so many similarities with the local food of Singapore, it also has its unique cultural experiences. It has a minimalist mix of ingredients and spices that culminate into an aroma signature that has delighted so many people. 
10 famous Thai food restaurant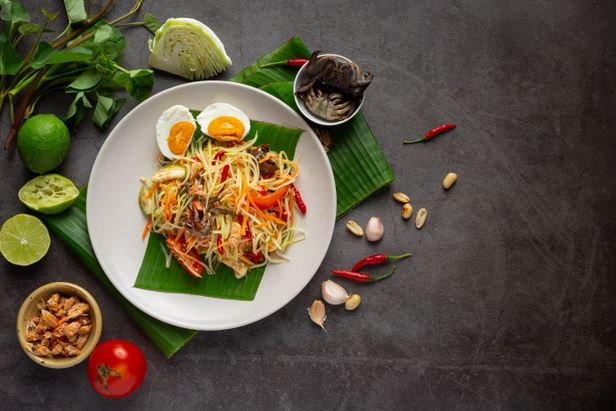 Singapore gives you the opportunity of trying some of the delectable Thai dishes in any of its great restaurants. These dining points promise to satisfy your stomach and curiosity. This article will be looking at some of the famous restaurants in Singapore that serve Thai food. You can enjoy yourself in any of them when touring Singapore. 
1. Diandin Leluk Thai Restaurant 
This hotel is 24/7 that remains to be a favorite of the night-time locals. The hotel is located inside the popular Brutalist-inspired complex of Golden Mile that coincidentally acts as a popular hangout spot for the Thailand population in Singapore. 
The restaurant's dishes are a great sight for sore eyes that will immediately soothe your hunger pangs with mouth-watering meat dishes and creamy curries that are largely filled with exotic flavors. The overall environment and large servings make this hotel to be a cool hangout place with no pretension apart from the Thai food. 
2. Took Lae Dee 
This is a famous eatery to check out if you wish to get a taste of the street hawker-style food out of Bangkok. Visitors get the popular classics from Pad Krapow to Pad Thai and all of them are good and cheap. Coincidentally, this is the translation of Took Lea Dee in English. The hotel generously serves the meals with no compromise in the quality. In fact, the hotel sources some of its ingredients from Thailand directly.   
3. Jim Thompson 
Jim Thompson has been bringing fine dining within the culinary space of Thai which makes it increasingly popular in Singapore. Jim Thompson does not just concentrate on serving scrumptious delicacies. It makes the environment to be part of the entire experience which accentuates the sensory vibes. 
Visitors are treated to the Easter décor that overflows in the vibrant trappings. It also emphasizes preparing food traditionally and time-honored hospitality. If you are looking for a popular Singapore spot to taste Thai food, all you need to do is visit Jim Thompson. 
4. Thai Jai 
Are you a lover of Thai food? You will discover that it generally prefers simplicity and not complexity. It allows so many flavors with a broad range of ingredients. This is what the Jai Thai restaurant is renowned for. 
The hotel offers cheap food which makes it accessible to everyone. The fact that Jai Thai does all this without compromising on the quality has made it an excellent spot for all the people who are craving the Thai delicacy. The good thing is that you get all these delicious foods at very affordable rates. 
5. Real Thai
This hotel has all the favorite dishes of Thai like som tam, Thai green curry, pad see ew, pad Thai, and tom yum. Rice with Thai basil meat or Khao pad kra pao has been gaining a high level of popularity among the locals. 
Savoury and spicy minced meat is top in the recipe of Thai Jasmine rice. You will really love the Thai food that you get from this restaurant. You can try the spicy minced chicken and seafood glass noodle salad.  
6. Sabai Fine Thai on the Bay 
When looking for a Thai restaurant, one of the most important things to note is authenticity. This hotel makes this element to be its number one priority by carefully choosing its staff, condiments, and ingredients. It has a special chef who oversees its curry section in order to fine-tune the concoctions to perfection and meet the delight of all guests.  
7. Nakhon Kitchen 
Everyone can find Thai food to be quite intimidating even if you are a seasoned devotee. However, Nakhon Kitchen has been producing the best Thai food in Singapore with its seasoned dishes and you will rarely go wrong with all its selections. 
You will have fun with each dish that you choose and you can mix the various salads and curries in one plate of rice as you experiment. There is a possibility of not stopping feasting when visiting this modest but inexpensive outlet. 
8. First Thai
First Thai gives you food that will immediately entrance you with a fragrant aroma. It is an eating point that you should not miss out on during your visit to Singapore. The chefs tightly maintain the preparation standards.
The hotel also has friendly staff who are willing to guide customers as they choose a meal. First Thai depicts that it has the capacity to adeptly blend ingredients. It gives all the people who stop here a perfect opportunity of tasting unforgettable Thai food. 
9. Korat Thai Café
The Korat Thai café is among the well-kept secrets that are housed in the unpopular Orchard Towers building. The restaurant has been very good at serving delicious Thai food. This food isn't for the fearful because they do not slack off while laying out its flavors. 
It makes each bite of the mouth a watering experience worth your money and time. If you want highly exuberant Thai encounters, this hotel will give you all this at very affordable rates. 
10. GMC Fried Banana Fritters 
In case you prefer something light, you can enter the Golden Mile Supermarket and head to the kiosk that sells Thai banana fritters, yam chips, sweet potato chips, and sweet potato balls. These banana fritters are deep-fried which gives them a delicious and crunchy texture. The other options include sliced yam and sliced sweet potatoes that are deep-fried in the same batter. 
Conclusion 
These are the restaurants that offer the best Thai food in Singapore. If you wish to taste any of these delicacies, feel free to visit any of the above dining points. You can be sure that each of them has a unique recipe to offer to you as a guest.