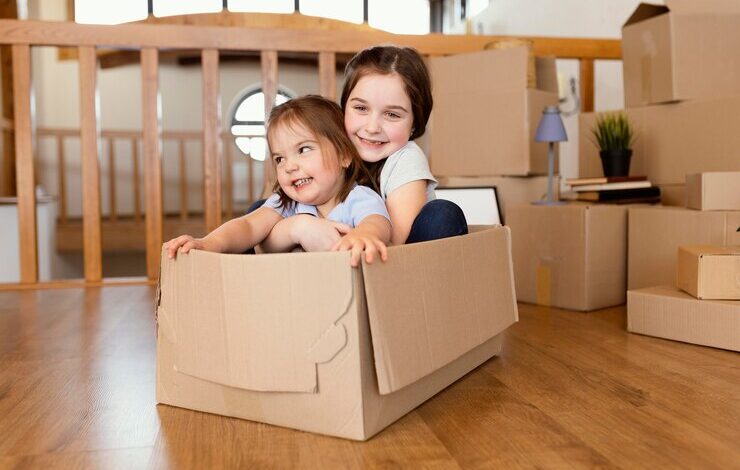 There's nothing more wonderful than welcoming a child into your life and your home. Children can enrich your life and bring an intense fulfillment that you won't be able to find anywhere else, but they also come with a ton of responsibilities and worries. By nature, children are curious about the world around them and are excited to explore and learn more about everything they encounter, and your home is their primary playground.
As important as it is to allow them to interact with their surroundings, it's also crucial to ensure that they're doing this in a safe and healthy environment, and one of the best ways to do this is with a few cleaning and childproofing strategies!
Childproofing Dangerous Places and Objects
Appliances can be fascinating things for curious little minds, but they can become dangerous when they begin wondering how they work. Many children often find themselves wandering to a wall and start playing around with the electrical sockets. To prevent them from encountering any accidents, it's best to install outlet covers that'll prevent their little fingers from diving in. While you're at it, also secure the cords and keep them out of reach to avoid any mishaps.
This practice can also extend to other areas and items in your house. To avoid anything bad happening to them around windows, you can install window guards or locks that'll keep them from falling. Any blind cords should also be kept out of reach of children. It's also worth childproofing and securing cabinets and drawers, especially those that contain relatively dangerous items like substances, chemicals, and sharp objects, to stop them from accessing them.
You can also make your staircases much safer with baby gates that block your children from going anywhere without your knowledge or supervision. And if you have a fireplace in your home, then definitely consider placing a screen around it to stop your child from getting too close to the flames.
Anchoring Furniture
Furniture tipping is more common than you think, and it's pretty much the last thing you want to happen when your kid is around. The best way to stop any furniture or heavy objects like televisions, bookshelves, and other appliances from toppling over suddenly is by securing and anchoring them to surfaces like floors and walls. This will stop any potential injuries from taking place.
Cleaning Regularly
Children are still developing the strength of their immune systems, which means that they're much more susceptible to common illnesses and health conditions. You really want to ensure that they're staying in a thoroughly cleaned environment that won't pose any risks to their health and wellbeing, and a great way to do so is by establishing a regular cleaning routine.
To get started, take note of every room and area in your home, as well as their individual cleaning needs. Then, you'll have to find a schedule that fits with your daily schedule and lifestyle. Some people prefer cleaning everything in one go just to get it out of the way, while others find that spacing tasks out throughout the week is more manageable and realistic.
Some tasks that you should consider adding to your list include cleaning and disinfecting high-touch items and high-traffic areas, regularly sanitizing your kid's toys, deep cleaning their feeding equipment, as well as organizing their play area to keep it clutter-free. You should also consider cleaning and vacuuming areas that your child tends to spend a lot of time playing on, an example of which is your carpets and rugs.
While you're definitely more than welcome to clean these items yourself, there may be those rare instances where you struggle to fit this cleaning task into your hectic schedule. In that case, you can choose to have your carpets and rugs professionally cleaned by a cleaning company that can accommodate your unique cleaning needs. To learn more about these services and their benefits, you can visit https://www.luce.sg/services/upholstery/carpet-cleaning.
Teaching Your Child the Rules
The best way to prevent any unwanted mishaps from happening is by educating your child on the safety rules and practices early on. Not only will this instill a sense of responsibility and accountability in your child at a young age, but it will also give them the little bit of independence that many children crave. Teach them all about the potential hazards and what to do in case of an emergency.
It will naturally take them a bit of time to get the hang of things, and until then, you can use items like baby monitors and surveillance cameras to ensure that you always have an eye on them, especially in rooms where you can't be present all the time.
Exploring and interacting with items around the house is one of the many ways that children develop their minds and knowledge, and the last thing you want is to discourage them in any way. However, there are a few things that you can do to ensure their safety, and these tips are only some of the many ways that you can get started.
Read Also: